About Us
So, who am I and why should you have a massage at Holistic Therapies, Belfast? Well, I am Ryan, a fully qualified and experienced male therapist. I've specialised in Swedish Body Massage, deep tissue and Indian Head Massage since 2010. With over 150 5 star reviews on Google you know that you are getting the very best, customised massage Belfast has to offer. I will always aspire to meet and exceed your expectations…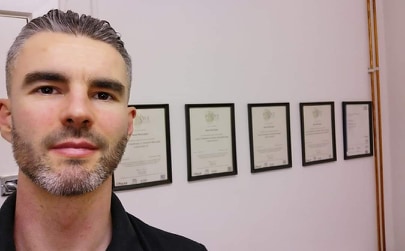 Why Start Holistic Therapies, Belfast?
I started Holistic Therapies, Belfast in response to increasing stress levels in and around Belfast. At school and during my third level education I loved learning about the inner workings of the human body. It fascinates me still. It was an obvious vocation for me to go into massage therapy because it allowed me to study the subjects that I loved. It's also extremely rewarding to hear all the positive feedback about changing peoples' lives for the better.
The Holistic Approach
I have a firm belief that today's society has a gross over dependence on pharmaceuticals. I have to agree in some cases there is no other option. But I think doctors are all too quick to prescribe drugs when other alternatives would be much better in the long run. There is a lot to be said for leading a life with a balanced diet, fresh water, a regular exercise regime and stress management strategies. This might include a regular massage treatment. You would hardly ever be sick or weak and there are no side effects like drugs and medicines have. People should give the body what it needs to balance and heal itself, not cover up the outward symptoms of weakness or disease.
Call or Text Ryan on 0754 118 5537 for the best massage Belfast has to offer…