INDIAN HEAD MASSAGE
An Indian Head Massage (Belfast) is another massage treatment which aims to promote health by approaching the client in an holistic manner. It works on the entire back, upper arms, shoulders, neck, scalp and face. The treatment involves the use of rubbing, kneading, traction and tapping as well as Pressure Point work. Although, I can completely adapt any massage treatment to your needs. It is common to concentrate on the upper back, shoulders and neck area as this is where a lot of people store most tension.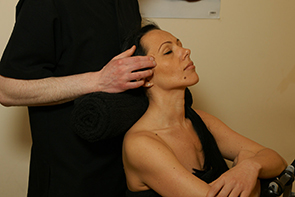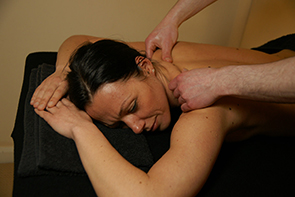 My clients having had an Indian head massage report feeling lighter and looser in the shoulders and neck area and having an increased range of movement in the neck and around the shoulders. One or two treatments usually relieves the aches and pains of sitting at a desk all day. They feel very relaxed and peaceful.
For more info about what to expect when you visit Holistic Therapies, Belfast and the benefits of massage, call me today. If you are considering having an Indian Head Massage, ask yourself the following:
Do you feel stressed or anxious?
Do you feel low or depressed?
Do you feel pain or stiffness in your muscles?
Do you have poor muscle tone?
Do you have dry, brittle or unhealthy skin?
Do you have swelling caused by excess fluid?
Do you feel tired or run down?
Do you struggle to concentrate?
Do you suffer from muscle spasms?
Do you have pain or stiffness in your joints?
Do you suffer from insomnia or disturbed sleep?
Do you participate in sport?
If you answered 'Yes' to any of the above questions, you can benefit from having an Indian Head Massage…
Call or Text Ryan on 0754 118 5537 for the best massage Belfast has to offer…
Connect with Holistic Therapies, Belfast on Facebook.
Since the Indian Head Massage includes a comprehensive treatment of the back, neck and shoulders you can also see potential benefits and reviews on the Targeted Back, Neck and Shoulders page…